See Glassnode in action
Join hundreds of quantitative traders leveraging our high performant API and over 3,700 metrics to build, enrich and test their trading models.
Performant API
The Glassnode API offers live and historical on-chain and crypto market data delivered through a single REST API, providing an easy-to-access and uniform gateway to all metrics available on Glassnode.
Point-in-Time Metrics
Backtest your models using Glassnode's cutting edge Point-in-Time metrics. These freeze data points in history, providing an accurate picture of the status quo at your chosen time.
Quality Data
Data quality is our highest priority. In order to ensure first-grade data, all our metrics undergo a rigorous QA procedure by our in-house data team before being deployed to production.
Cutting-Edge Metrics
With the right metrics, blockchain data can provide insights that go far beyond simple aggregate statistics. By applying state-of-the-art methods from data science to extract patterns and trends, we provide contextualised and highly curated insights.
Pushing the boundaries & setting the standards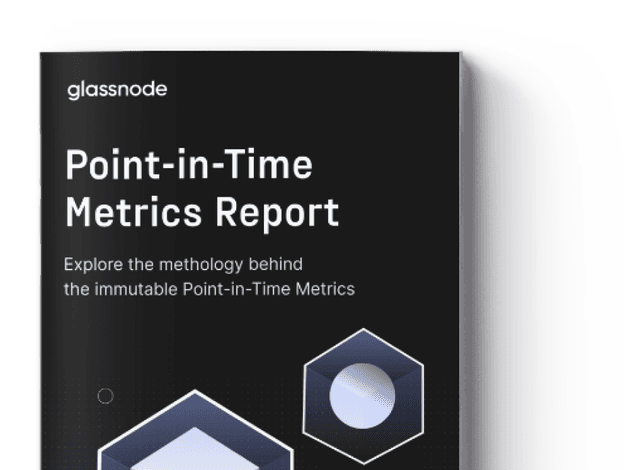 Backtest using Point-in-Time metrics
Download our comprehensive report on Point-in-Time metrics to backtest your models using historically accurate on-chain data.
Download here
Subscribe to our newsletter
Receive weekly expert market analysis, best-in-class research on Bitcoin, Ethereum, DeFi, & more.
By subscribing, you agree to our Terms & Conditions and Privacy Notice.